This year has been insane. Just a little more than a year ago, we launched R-Ladies Amsterdam. Tess and me started off relatively innocent. Neither did we know what we should be doing as event hosts, what it means to build a community, to organise events, nor what it meant to find and have a sponsor. Little did we know whether people would even be interested enough here in Amsterdam. Fastforward - here we are now, 10 events, 500 members, 7 organisers and a little more than a year later, I'd love to share with you what I learned throughout this journey! This will be a series of blogposts where we R-Ladies organisers will share our personal learnings over the year. I have the pleasure to start off this series.
Before we actually start off, let me give you a brief introduction to what R-Ladies is. R-Ladies is a global diversity initiative that wants to encourage, inspire and empower underrepresented minorities within the R-community. Our goal is to achieve a proportionate representations within the community. The primary focus is therefore to support R- enthusiasts in achieving their full potential. We do so through an online community but also offline. From the idea of an offline community R- Ladies Amsterdam was born.
But first off, Thank you!
Thank you for everyone who has been part of this journey so far- our sponsors, supporters, speakers, organisers and community members- you are the reason why we keep on doing what we are doing. Keep on spreading the word, coming to events and providing us with your positive energy. We love working with you and apprecciate your feedback, suggestions and questions.
How did we start it?
Tbh, I still cannot believe that I dared to try it out. I used to live in London before, where I attended the local R-ladies London events. I was incredibly inspired by the energy created by those events, the support and inspiration all rladies gave one another. So coming here to Amsterdam, I actually wanted to benefit from these events here. Once I moved here, I soon enough learned that there was no such chapter here. Since I also had just started to learn how to code in R about half a year earlier- I actually never thought of starting something like this - It never even crossed my mind… until Sophia introduced me to the global R-Ladies chapter and the idea that I could be co-organising events… It was a little daunting as I had never organised an entire event before, also just arrived here and was not actually an experienced coder (yet)- thoughts as such and many more went through my head. But then again what would be the worst thing that could happen? I'd fail. And the best thing? There would be such an awesome community as I benefitted from in London. So, it was scary and exciting at the same time. Lots of doubts about doing something so far outside of my comfort zone, but also lots of curiosity about how this could turn out. After a little back and forth I thought, why not!

The global R-Ladies organization is very committed, and provides lots of support and information for starting a local chapter. Tess and me were connected through this platform, and we started meeting up, brainstorming about our first event. Our discussions were a rollercoaster of emotions, we were motivated and eager to change the world and frustrated about the lack of women in every role. Though we ran around like headless chickens before our first event, we also got two additional organisers on board Ilse and Olga. First there were two and then there were four of them…
Why do we need R-ladies?
It is shocking to see that no one feels disturbed by conferences and meetups with exclusively male speakers such as with the R- finance.
How could this NOT be shocking?
So many meetups and events exist where the lineup is exclusively/majority male. We all attend those- and by just attending those events over and over again, we strengthen the unconscious association between competence and the cis-male gender. So the real problem is that we are humans and we continuously use shortcuts, so called biases, to represent our external world. The issue of having exclusively male speakers is thus the reinforcement of these unconscious biases. Minority genders are there and competent (!), just not visible- so we were eager to provide them with a platform to make them visible, convince them that they are worth to be seen and support them throughout. It's not easy to tackle biases, but our idea is that by creating a meetup that is open to all genders, having non-cis-male speakers and organizers we wanted to help and fight this association. We wanted to provide opportunities to learn and connect together.
What did I learn?
1) Women are not used to speaking in public
To start off the journey, we contacted people we knew and tried to reach out to institutions, companies and researchers that might be using R. We had quite a few volunteers that responded that they were willing to speak- all of them were cis-male. So how could it be that as soon as there is an opportunity, only cis-male were willing to speak? We changed our strategy and directly contacted all women within our network to request them to speak. Though enthusiastic about the initiative, very often women we contacted were hesitant. And we very often got to hear that they thought of themselves as not being …
expert enough to give a talk.
knowledgeable about the topic as it might seem.
senior enough to be visible.
senior enough to be a role model.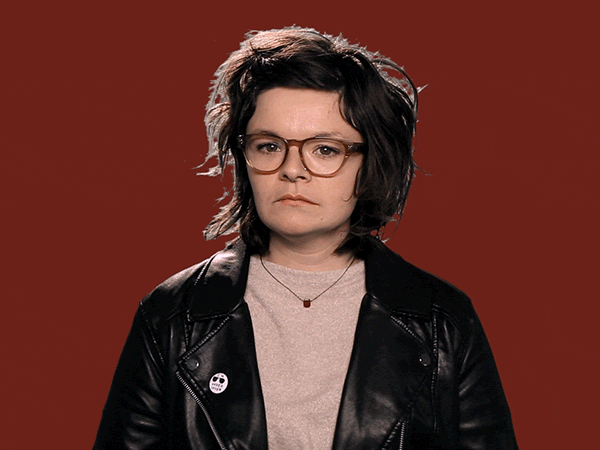 Hm, so seriously?
Yes, seriously! So the thing was that very often women we contacted ended up suggesting an actual role model such as their friends or colleague, who knows more about R/the topic. We heard the same things over and over again. This is the embodiment of the imposter syndrome. The feeling that you might not actually be as good as other people think you are. Something that women disproportionately suffer from way more than men. It is not a nice feeling- and not an easy problem to tackle.
2) Women do not necessarily think of themselves as role models
But here is the thing that I learned, anyone can be a role model! As long as you can have a positive impact on someone else's life- you are a role model! Yes, it's simple as that. You do not have to be in top positions or a certain age to be a role model. You know a little about this topic- and struggled a tiny bit figuring it out? Great- it'll be easier for you to connect to new learners, we can sit down to see if we can make a talk out of it. We need to work on the presence of such role models. Exactly this reinforced our ideas on why it is so important to provide these women with a stage and help to build their confidence. We love it to be able to provide a platform that is safe enough to (practice) speaking and get constructive and empowering feedback.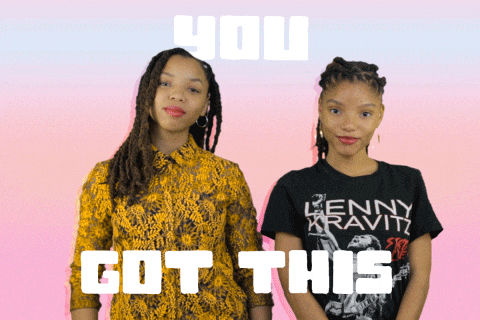 3) Diversity initiatives are hot.
We had no idea how many organizations would be interested in supporting R-Ladies, and no experience in negotiating with sponsors. Everything we do is on a voluntary basis, so we ask organizations to host our meetups and/or provide food and drinks. We have been pleasantly surprised to meet so many people over the past year that share our passion and enthusiasm. What I personally learned? It's all about expectation management! Many of them were very eager to host an event at their company. Each sponsor has their own needs and expectations, from a willingness to increase diversity within their tech team, recruitment goals, contribution to open source projects, up to branding related matters or just a genuine interest in supporting R-Ladies. Diversity matters and each of our sponsors was willing to share the numbers within their company and openly discuss issues and improvements. So, we meet our sponsors for coffees/ lunches just to be able to build such a relationship and get to know their expectation. We also noticed that it can require a lot of effort and perseverance to get a company from being interested in sponsoring to actually sponsor an event.
4) Organising R-Ladies can take quite some time!
I have been incredibly lucky that Pacmed supported me with my R-Ladies efforts. Being an organiser can easily interfere with your daily job. Very often coffees with sponsors to see the venue, discuss events, or meeting speakers is during the day. As such, it would have been impossible to work and do R-Ladies outside of working hours! But beyond that it can be challenging to keep-up with all the emails, following up emails, going to networking events and maintaining the online presence. At times it can be stressful, but this is forgotten as soon as an event happens, where we get feedback that people learned something new or made new friends! And for us organizers, we have learned a bunch from all these company visits.
What's next?
I have been so incredibly lucky to have been on this journey with Tess, Ilse and Olga. Within a year, we managed to organise so many events, be part of the satRdays committee, Women in Tech regatta event and also Codemotion; connecting with so many R-Ladies all over the world. We have learned so much together and you all have been an inspiration to me! I am incredibly proud of us! I am also very sad that this journey is coming to an end- but also really happy for you to move on to new adventures!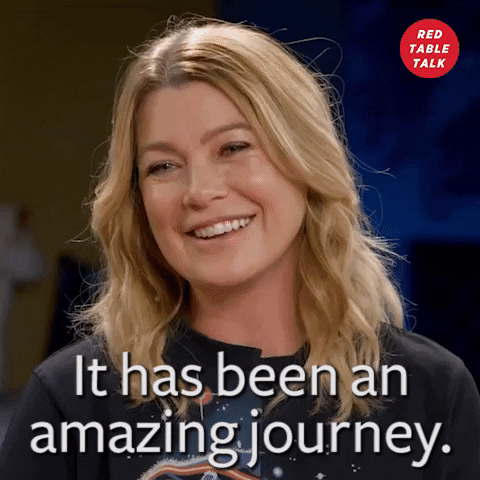 As such, we have recently expanded our committee with Sarah, Zuzana, Melissa, Sema, and Veranika. Excited to bring you more events, workshops, but also organize book clubs and informal get- together events to even more closely connect with our community. Very excited for the new journey ahead with fresh air in the organisation! It's heartwarming and empowering to see how people connect, learn from and inspire one another through these events. We are very excited to be surrounded by so many impressive people. And we are looking forward to more inspiring events and connections to come! Would you like to contribute to this journey? We are always looking for speakers, sponsors and suppporters. Get in touch with us through amsterdam@rladies.org.